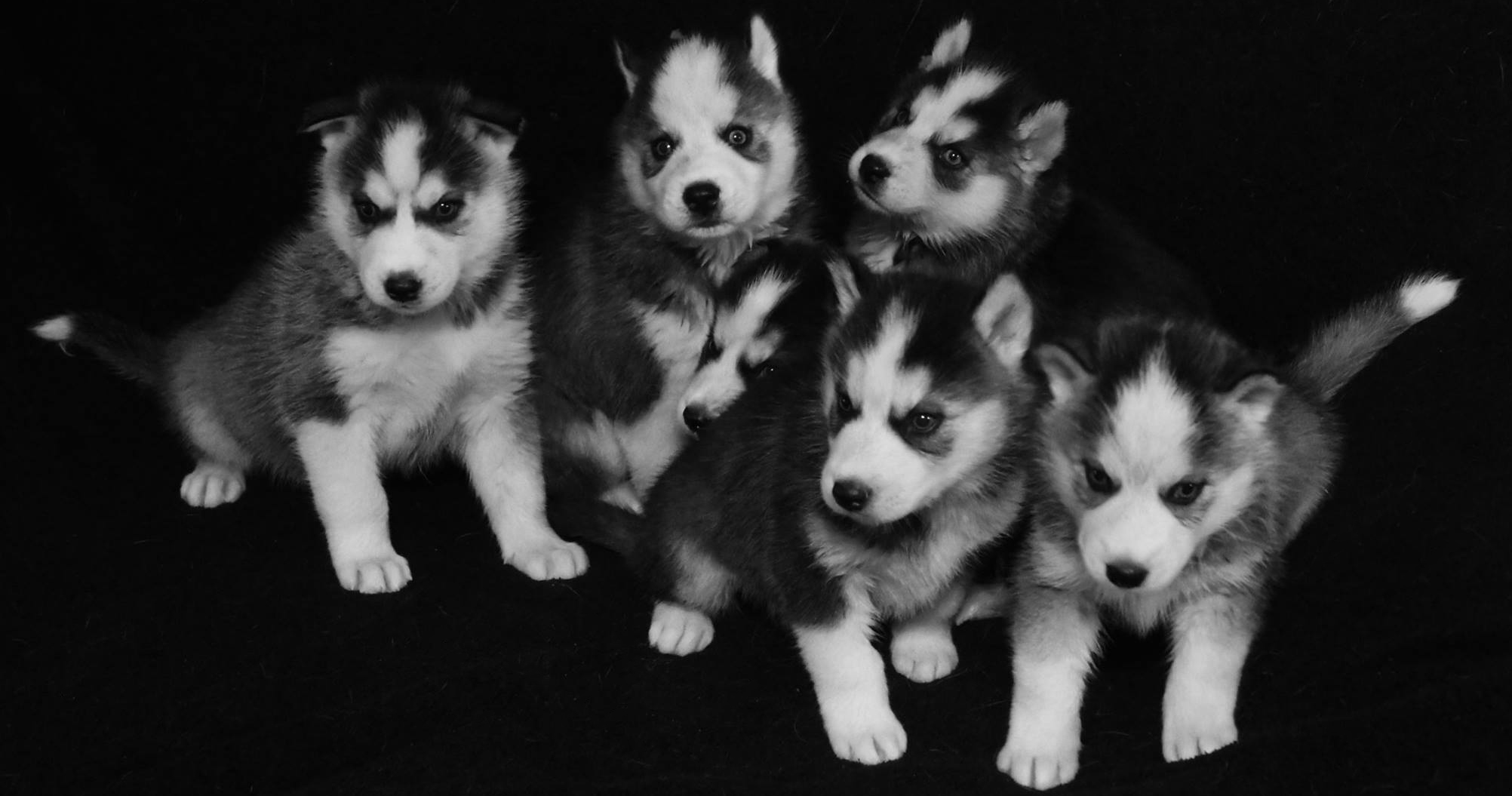 ABOUT US
We use the best breeding stock, provide an enjoyable environment, and begin socializing our puppies at an early age. Daily attention is paid to each individual puppy. Our dogs enjoy over 130,000 cubit feet of natural wooded environment in which to roam, run, and play. We have enclosed shelters from the cold and a natural shaded environment for comfort during the summer. We have both outdoor and indoor whelping enclosures. Our outdoor facilities encompass over 4700 cubit feet of space for birthing and puppy raising. The outdoor facilities all have secure weather-proof shelters along with sanitized concrete pads to ensure sanitary conditions at all times. Our indoor facilities encompass over 3200 cubit feet of sanitary labor and delivery and maternity care rooms as well as emergency care capabilities.
Siberian Huskies: These amazing dogs act like puppies their entire lives. Beautiful Black and White with blue eyes are what we strive for with stunning markings and masks.
Labrador Retrievers: Our stud Jake comes from a championship bloodline. His father was a hunter and field trial champion. He is also our hunting dog. He is an amazing waterfowler with natural instincts bred into him. He hunts hard for as long as you are in the field. At home he has the disposition of a friendly family member. He loves to play. We have yellow, chocolate, and black labs.
Golden Retrievers: Once you have experienced having a golden in your family you will never want to be without one. These dogs have a loving playful attitude and are very loyal.
German Shepherds: I never realized how silly and playful these protection dogs can be. We have a pet German Shepherd in the house who is just a clown yet is the first to alert us when someone is approaching the house. Very intelligent and easily trained. A great choice in a pet.